Some pictures of the mayhem that is surrounding the purchasing of the PS3:
Connecticut
Indiana
Detroit
The lines in Buffalo were outta control!
"What do you mean only 400 consoles!"
This guy just found out he's been waiting for PS3 this whole time at a bakery...without his shirt on.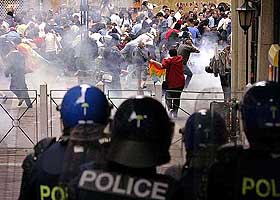 HAPPY GAMING!